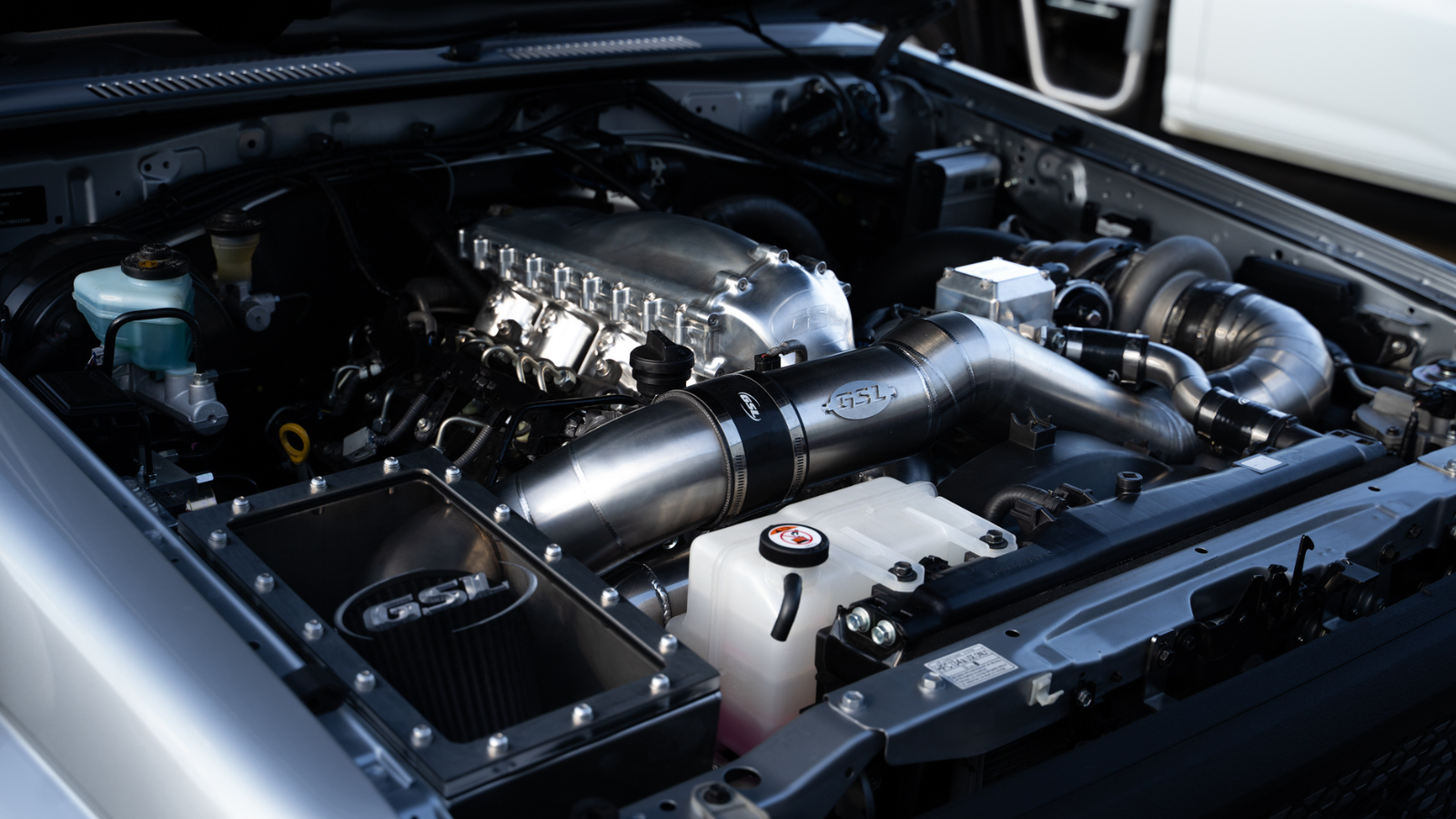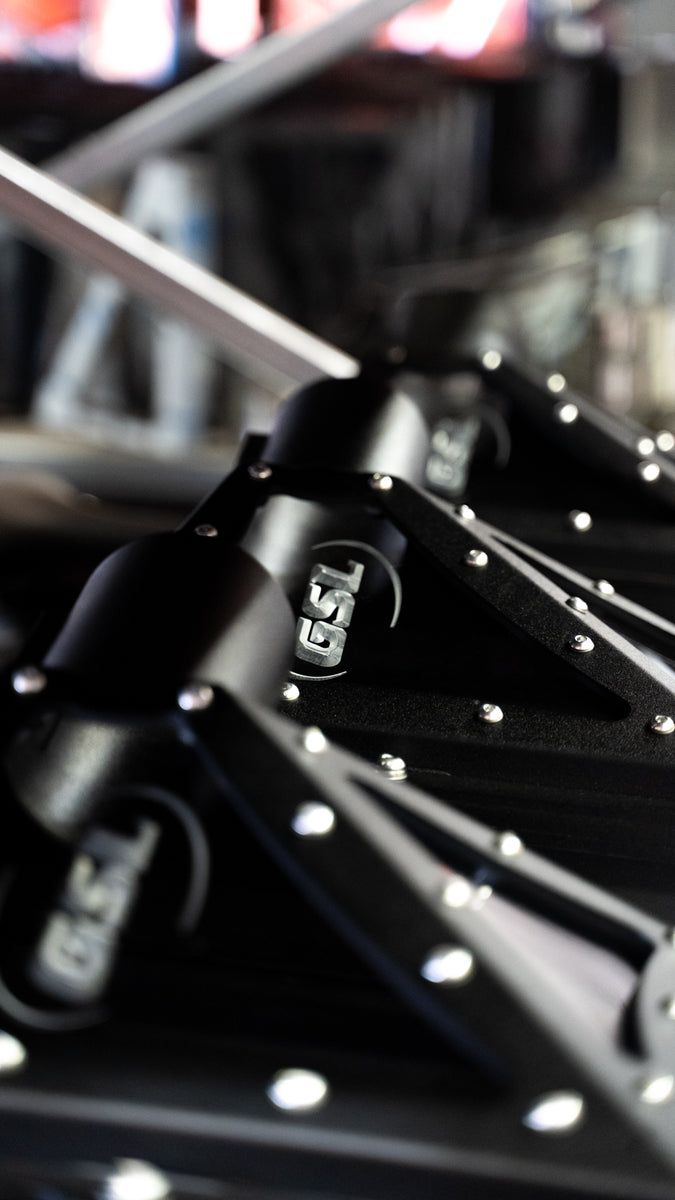 Adventure-Proof Diesel Land Cruiser Performance Products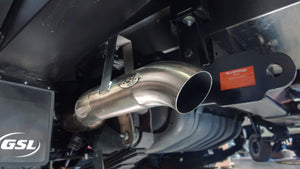 SINGLE PIPE, TWIN PIPE, SHORTY
Exhaust Systems
Step up your Land Cruiser game with our stainless steel exhaust systems
View Exhaust Systems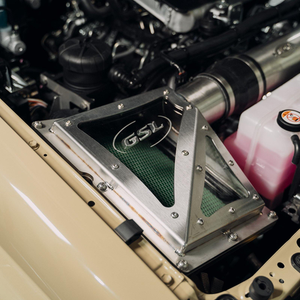 UNDER BONNET GOODS
Engine Upgrades
Industry leading performance upgrades and under bonnet bling for your Land Cruiser
View Engine Upgrades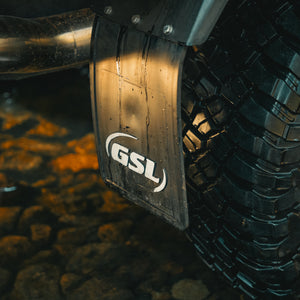 UNDERBODY PROTECTION & KITS
Accessories
Add-on accessories that help improve the quality of life to your vehicle.
View All Accessories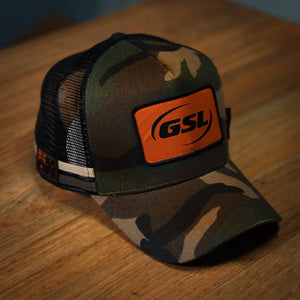 APPAREL & ACCESSORIES
Merchanidise
T-shirts, stickers, caps and all sorts of GSL goodies
View All Merchandise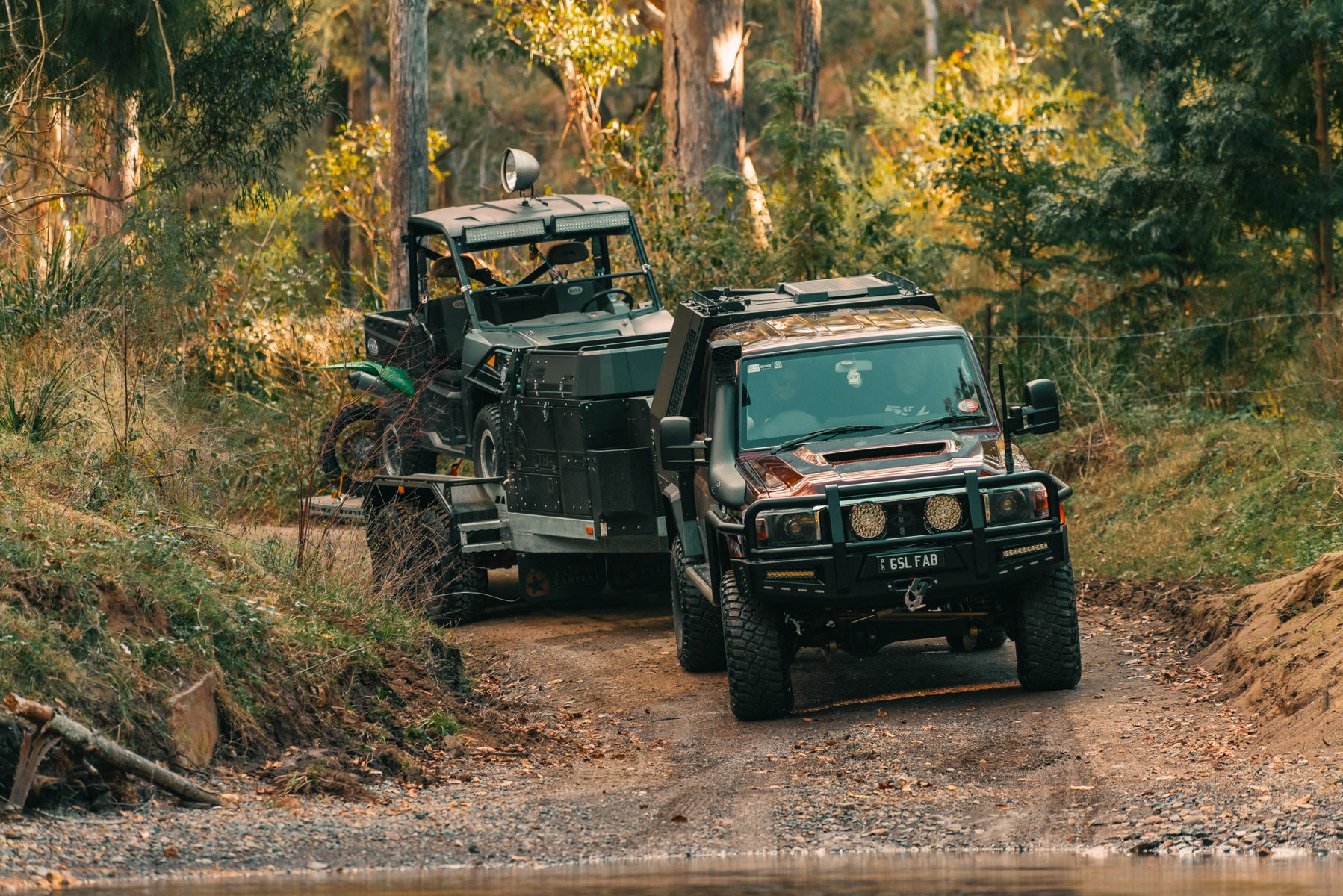 Get more from your diesel 4WD with the right performance upgrades. If you're towing something heavy or have a large load on the back, make sure you've got power when you need it. Get more out of your engine by increasing airflow, keeping it cool, and upgrading key engine components. We've got diesel performance products to get you where you want to go.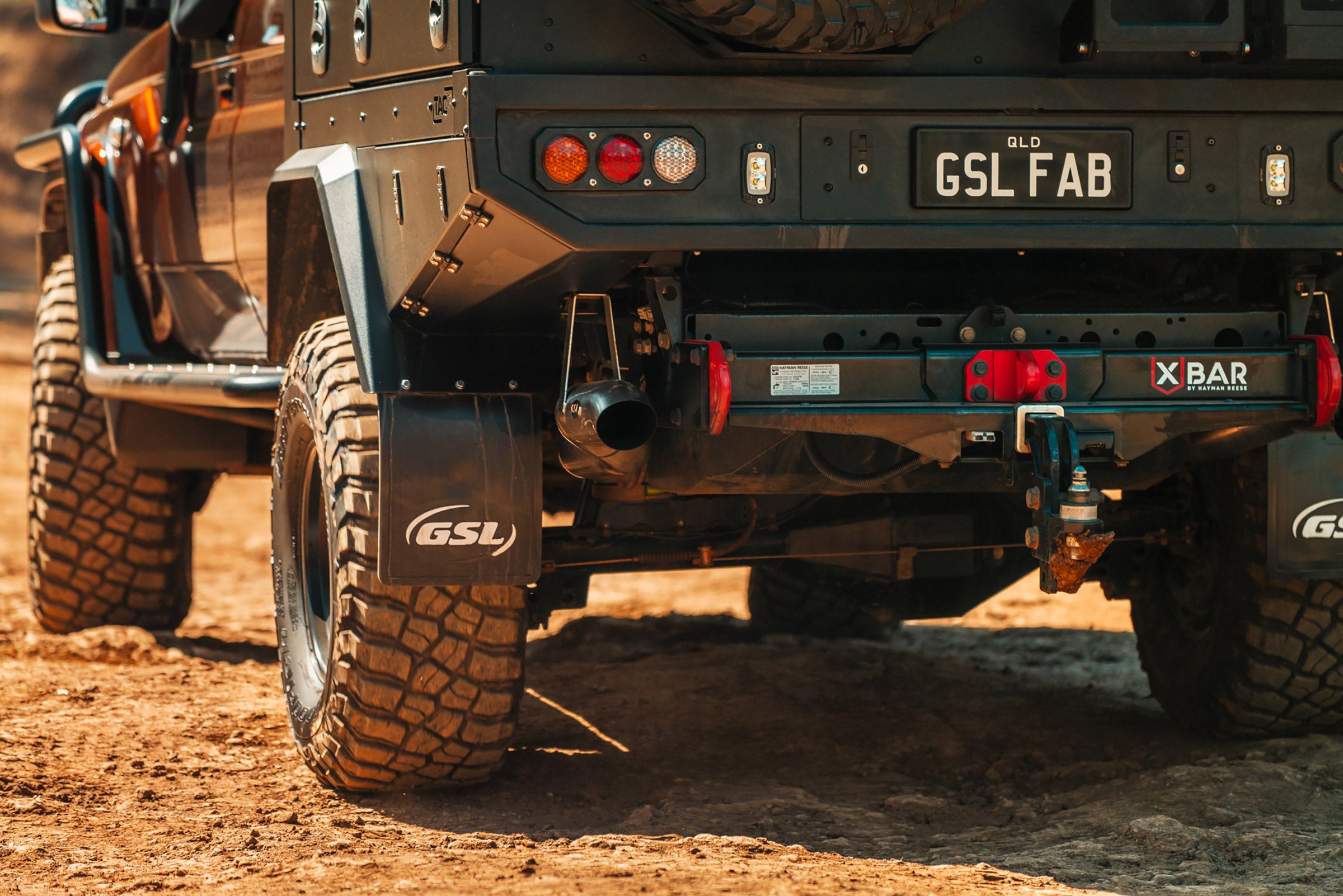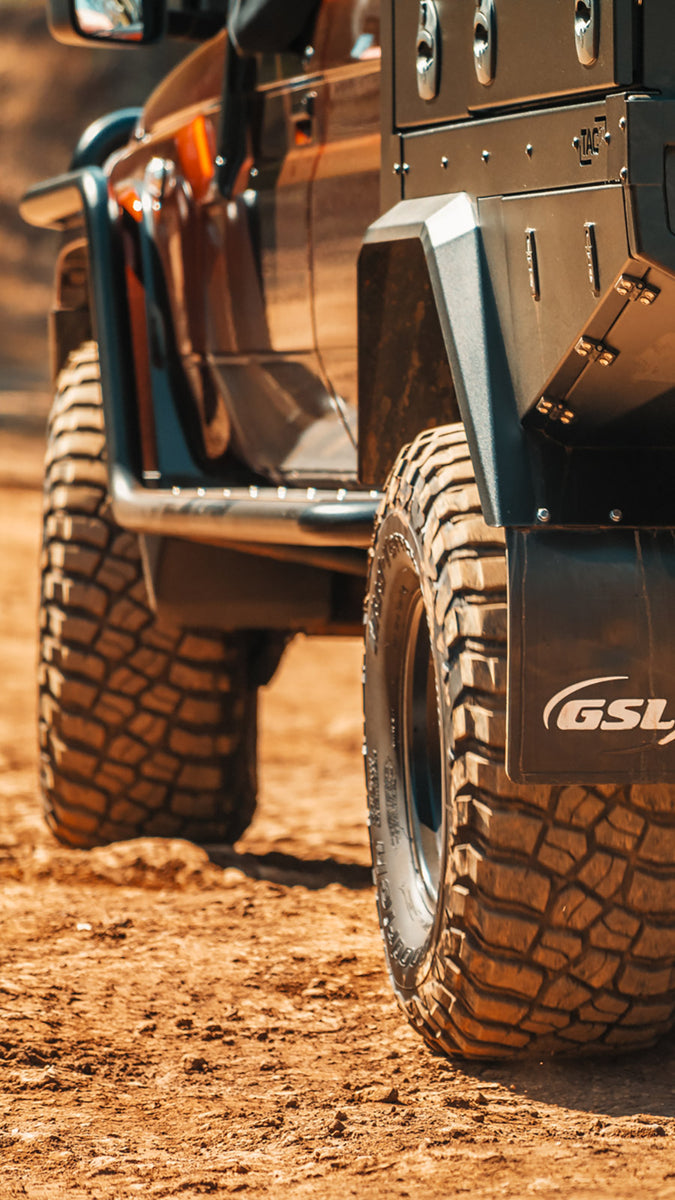 Travel further with improved reliability.
Protect your engine with parts designed for harsh Australian conditions: dusty, rough, hot conditions that demand strong and quality products. We've thoroughly tested and refined our products, then fabricated and assembled by hand, to give you the ultimate peace of mind when you're pushing your 4WD in new territory.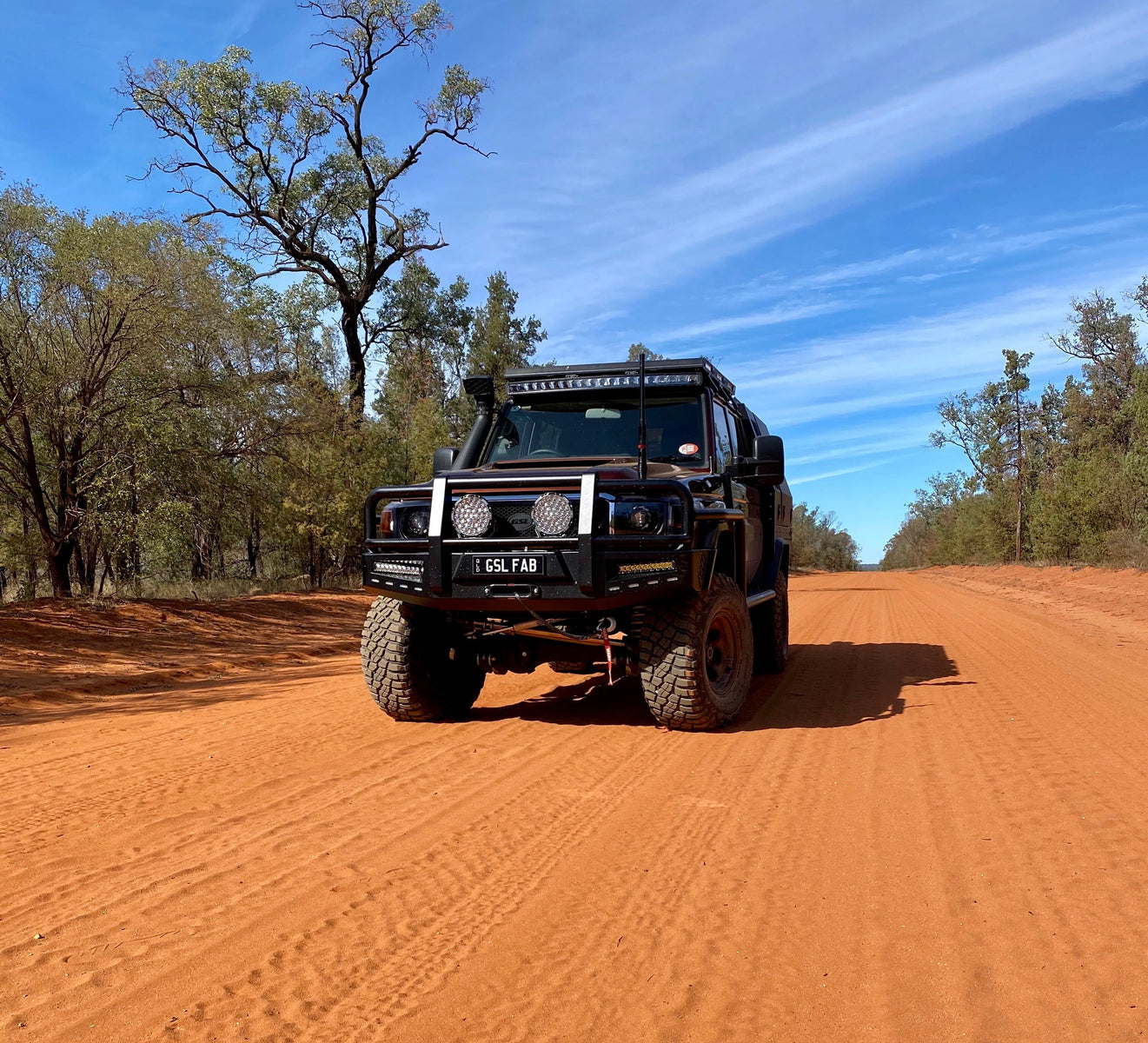 Why drive something mediocre? After all, it's the journey not the destination right? Get there with a smile on your face in a 4WD that performs, enjoyably. GSL products are built to perform, but also happen to look damn fine. Brushed stainless steel, high quality finishes, and well fitting products that will make your rig look and sound like a beast.
★★★★★

"Working with GSL Fab is the peace of mind I feel when I'm in the middle of nowhere. My confidence stems from knowing that their vast experience, impeccable workmanship and attention to detail is the difference between getting home on time or not."

Dr Anthony Collins
★★★★★

"I have not found a better company to deal with and GSL are the only company I trust for my tuning needs. The 4" stainless exhaust was the first upgrade and I loved it, no better exhaust on the market. The turbo upgrade and the remap I absolutely love it as well.
Bite the bullet if you are from interstate or if you are a local send your Landcruiser to GSL, they welcome everyone who comes into the shop. They have years of experience and will happily take you through every product they sell and they do not give you the cold shoulder when you ask 100's of questions. P.S I LOVE this company"

Patrick B
★★★★★

"A couple of Redneck Aussie bogan's done well.
Credit where it's due. These guys are the absolute best at what they do.
Awesome work. Awesome blokes. Awesome customer experience.
If you love Landcruiser's, this is the place to go..."

Jonny W
★★★★★

"There are tuners & then there are TUNERS.
There are accessories & then there are ACCESSORIES.
You can do a build from MILD to WILD .
If you want the best, from proven and tested performance upgrades, to fitting stainless & billet accessories , just think of 3 letters GSL . The people, the service, the honesty you get form everyone at GSL is something that is hard to find these days, not there though. I learnt more about how my LandCruiser worked & run than I could of imagined, there is not another workshop that i trust more . 
One very happy 79 series owner"

Craig W
★★★★★

The Team at GSL Fab are fantastic. They build & supply high end quality diesel performance parts. What I like is the family friendly service & advice that they continue with even after the sale. As an example, I've had phone conversations with the owner principals on some faults I had running through my LandCruiser and after getting zero from the local Toyota service centre I rang GSL as a last resort, they helped by sending me a quick video which fixed my problems. This was over 18 months after I had purchased from them & did not relate to any of my purchases, but they still helped out. I've gone back to them a number of times now to progressively build out my Landcruiser 79. This business knows all the tolerance levels for the top end of your Toyota diesel engine and does real R&D on their own vehicles. What's also cool is that I feel like they value my custom. I'm not just a sale. Ive invested $$$$$$ here because it's that bloody good.

Simon
We understand how frustrating it is when 4WDs underperform and we're here to help you take your vehicle to the next level.
A track record of performance.
Over the last 10 years, we've helped 10,000s of Aussies get the most out of their diesel 4WD.
We've pushed our products to the limit.
We have done the research and development, the pushing of limits and the testing on our own 4WDs so you don't have to.
We've got the pathway to performance.
Most 4WD parts suppliers over-complicate things with a library of products. We've got the pathway to performance:
Air > Engine > Exhaust.